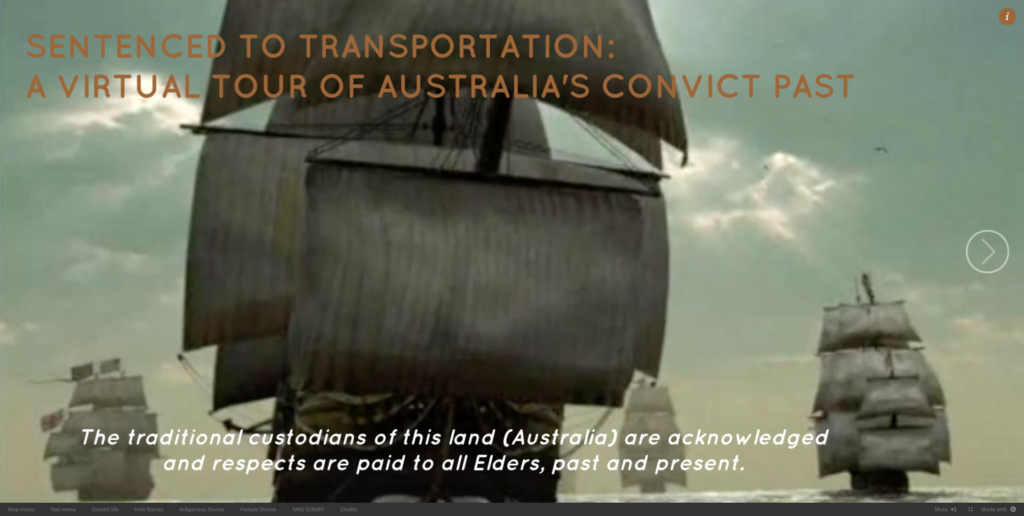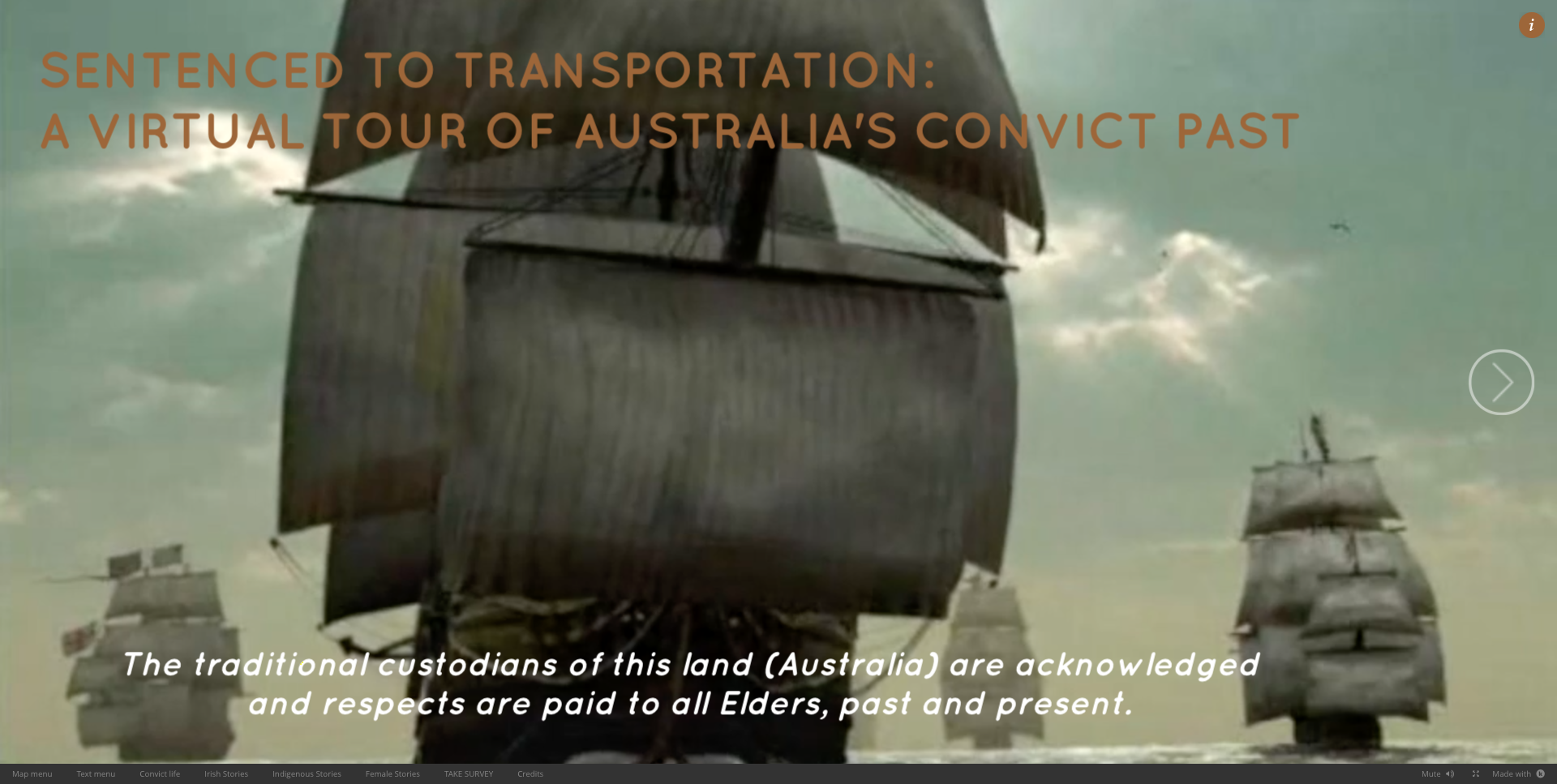 To view the iDoc, please enter an email address to provide content to participate in this research study.

RESEARCH INFORMED CONSENT FORM (below)
Lead Researcher:
Nicole Basaraba, PhD Candidate
School of Languages Literatures and Cultural Studies
ADAPT Centre, Trinity College Dublin
Email: nicole.basaraba (at) adaptcentre (dot) ie
Introduction
This research is being conducted as part of a PhD dissertation in the field of digital humanities and media studies. Interactive digital storytelling is a growing area of research and experimentation especially for cultural heritage topics. An interactive web documentary (iDoc) was created for cultural heritage tourists who are interested in visiting places such as historical sites, museums, archeological sites, viewing artwork, hearing stories and seeing natural landscapes and wildlife.
An iDoc is a form of digital storytelling that aims to "document the real and uses digital interactive technology to realise this intention" (Aston & Gaudenzi, 2012, p. 125). A similar narrative concept you may have previously experienced are "choose your own adventure" novels or Netflix's Black Mirror: Bandersnatch, where you are given choices of what to explore.
The iDoc prototype being tested in this study is titled "Sentenced to Transportation: A Virtual Tour of Australia's Convict Past" and it focuses on tourism to the 11 designated UNESCO World Heritage Australian Convict Sites.
Procedures of this study
After consenting to participate, you will be provided access to an iDoc about Australian convict history, which is viewable on any digital device.
When using the iDoc, you will be have different navigation options:
1. Self-guided tour: Follow the  back (<) and forward (>) arrows or select a button to choose a new narrative path
2. The grey footer menu at the bottom of each page, which includes:
Map menu: Choose to explore a UNESCO site locations on an interactive map

Text menu: Choose to explore a UNESCO site from the list of 11

Stories: Select a specific story that interests you in the footer menu
The self-guided tour is the default navigation option and you may always refer to the map menu to relocate yourself.
 
Note for the best viewing experience, the following is recommended:
reduce your browser size if viewing on a desktop or laptop;
use a landscape orientation if viewing on a tablet;
view with sound on.
You may explore as little or as many of the narratives paths as you wish. There is no time requirement or limit. The experience ends when you click the "TAKE SURVEY" link found in the bottom menu of any page, which will take you to a post-interaction questionnaire that will take approximately 10 minutes or less to complete.
You may quit the experience at any time if you do not wish to participate and support this research. The only identifying information collected is the email address you voluntarily provide as a method of your consent to participate, any information you voluntarily provide in the questionnaire, and with Google Analytics activated only on the Consent Form webpage, the researcher will only be able to see the country of origin of unidentifiable users. Google Analytics will not be activated on the iDoc itself.
The email address you provide may include your name or you can provide an alternative email address without your real name if desired. The email address is used in place of your (the participant's signature) and may be used in follow-up communications as needed. For example, a copy of the consent form will be sent to you and/or if you consent to participate but forget to complete the post-interaction questionnaire, an email reminder may be sent. Individual responses will be aggregated anonymously, and research will be reported on aggregate results. Individual quotations may be anonymously reported from short or long answers in academic publications to emphasise specific feedback provided.
Mature content warning: The following interactive web documentary contains material on themes of convict punishment, individual isolation/confinement, homosexuality, slave labour, and names and images of deceased persons. Viewer must be at least 18 years of age and viewer discretion is advised.
Aboriginal and Torres Strait Islander people content warning: Additional content warnings will appear within the web documentary as required in respect to Aboriginal and Torres Strait Islander persons according to the protocols outlined by the Australian Council of the Arts.
Publication:
The research results will be published in a PhD dissertation and may also be published in academic journals, a research monograph, and/or conference presentations.
Declaration:
I am 18 years or older and am competent to provide consent.
I have read a document providing information about this research and this consent form. I have had the opportunity to ask questions and all my questions have been answered to my satisfaction and understand the description of the research that is being provided to me.
I agree that my data is used for scientific purposes and I have no objection that my data is published in scientific publications in a way that does not reveal my identity.
I understand that if I make illicit activities known, these will be reported to appropriate authorities.
I freely and voluntarily agree to be part of this research study, though without prejudice to my legal and ethical rights.
I understand that I may refuse to answer any question and that I may withdraw at any time without penalty.
I understand that my participation is fully anonymous and that no personal details about me will be recorded.
I understand that if I or anyone in my family has a history of epilepsy then I am proceeding to view content online at my own risk.
I have received a copy of this agreement. (Note: an e-copy of this webpage will be emailed to you once you consent by providing your email address below).
If you have any questions before you provide consent to participate, please contact Nicole Basaraba, Trinity College Dublin, Ireland, at nicole.basaraba (at) adaptcentre (dot) ie.
---