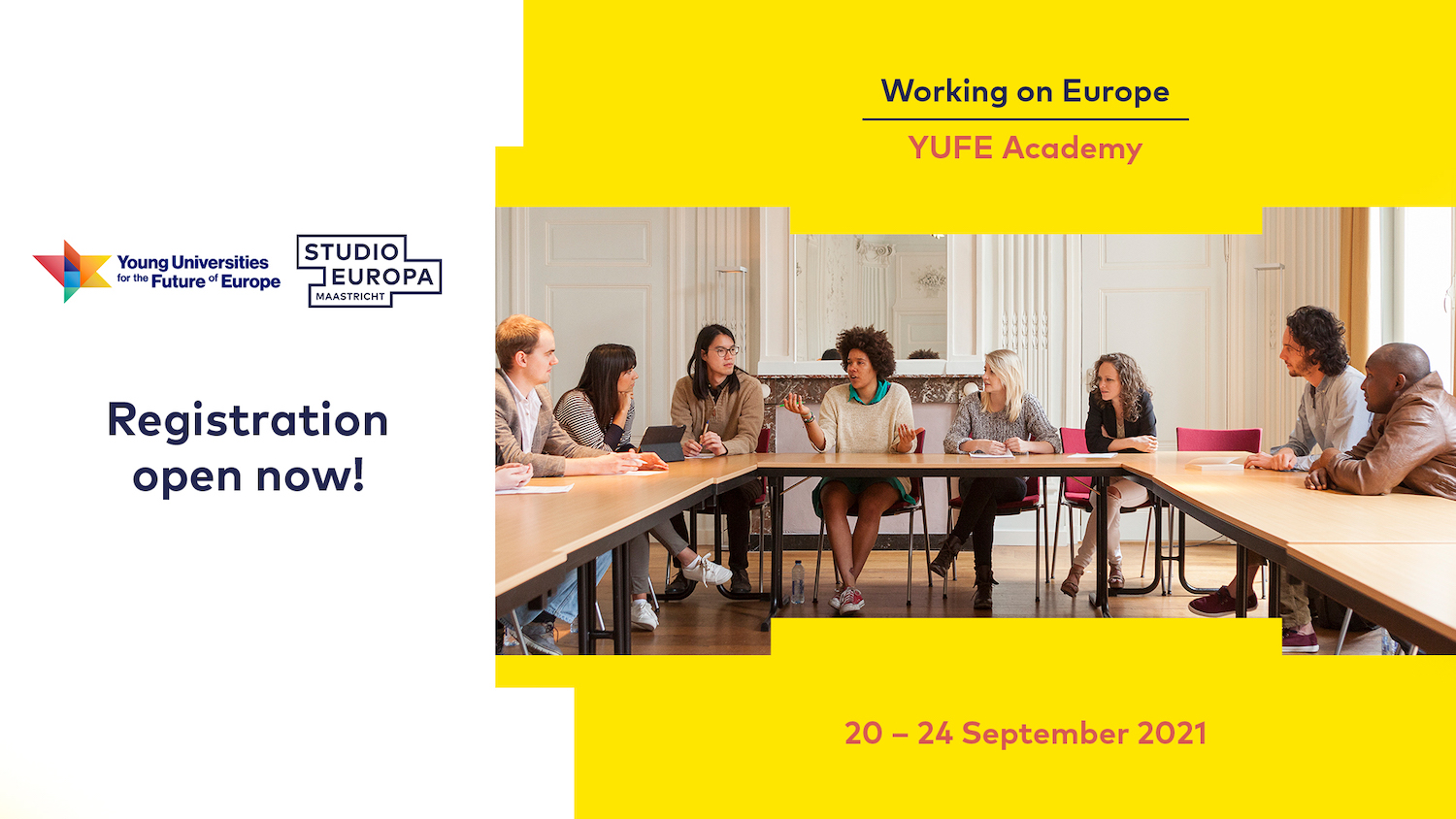 Participate in the Working on Europe YUFE Academy!
I am part of the upcoming Working on Europe YUFE Academy in September 2021, which is a series of research-centred lectures jointly organised by Maastricht University and Studio Europa Maastricht under the Young Universities for the Future of Europe (YUFE) alliance.
This year's programme will feature five interconnected, two-hour sessions. The aim of the academy is to introduce attendees to the topics of European inequalities, citizens' participation and heritage, executive federalism, migration, and welfare. Those who enrol and attend all lectures will subsequently receive a Certificate of Attendance. Another option is to participate in individual lectures that are of specific interest to you. I will be giving a lecture on the topic of:
"Citizen Participation in Co-constructing Narratives on European Heritage"
This lecture will introduce the advantages and challenges of citizen participation in the co-construction of European heritage. The concept of "public history" will be introduced and its impact on the sharing of authority between subject-matter experts (i.e., historians) and citizens. The common methods used to gather citizen contributions to heritage making, including crowdsourcing, will be presented. The results of these participatory methods will be contextualised within examples of digital humanities projects (e.g., Europe's Time Machine) and digital storytelling formats. Some popular genres used for the presentation of heritage narratives include virtual museum exhibitions, mobile applications, and interactive web documentaries.
My colleagues from Maastricht University will also be lecturing so you will have the unique chance to get a cross-discipline understanding of the current challenges and how the European integration project can be sustained.
Full Programme: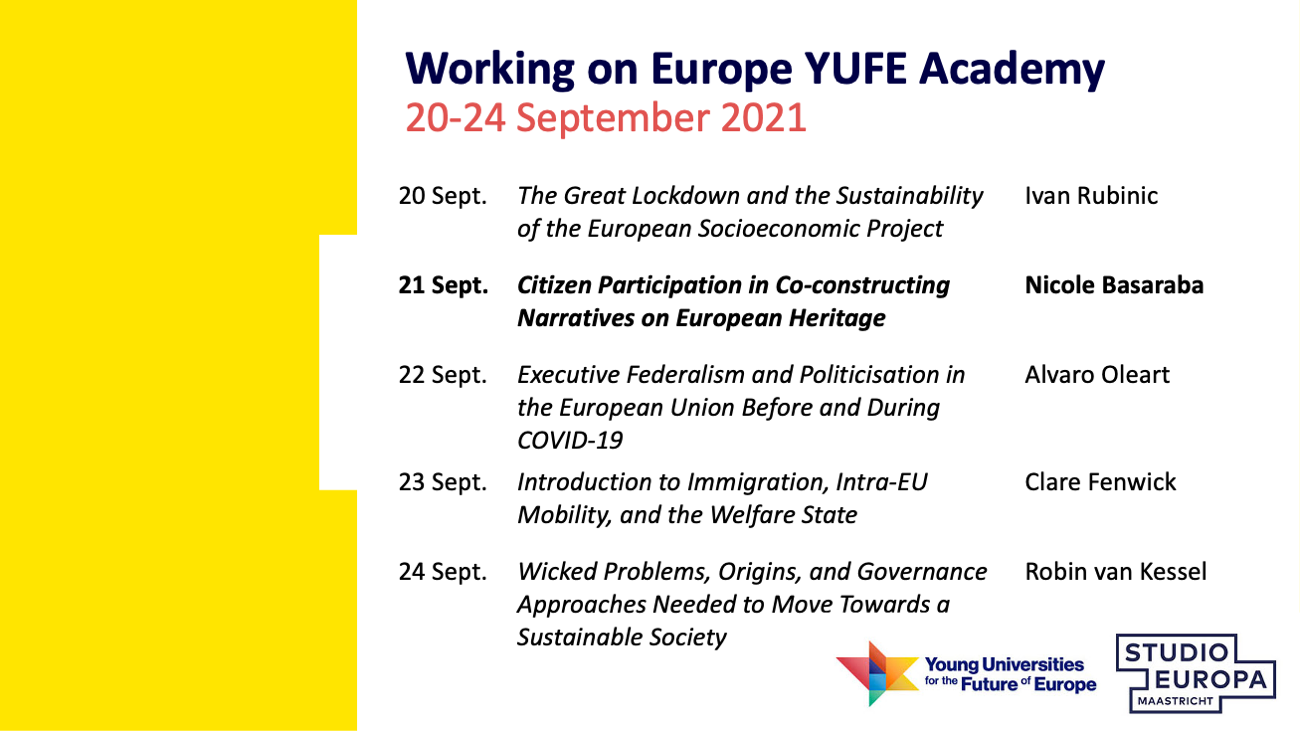 ---
Each lecture has its own associated pre-reading materials and learning outcomes. My lecture includes two open-access readings and a YouTube video to introduce you to the topics I will discuss in more detail.
For more information on each lecture, download the Working on Europe YUFE Academy brochure (PDF).
Secure your place before the deadline: 10 September 2021!
Don't miss your chance to be one of 150 participants. Register here!
---