Dauphine in French means the female heir to the throne and this bakery/bistro is fit for royalty.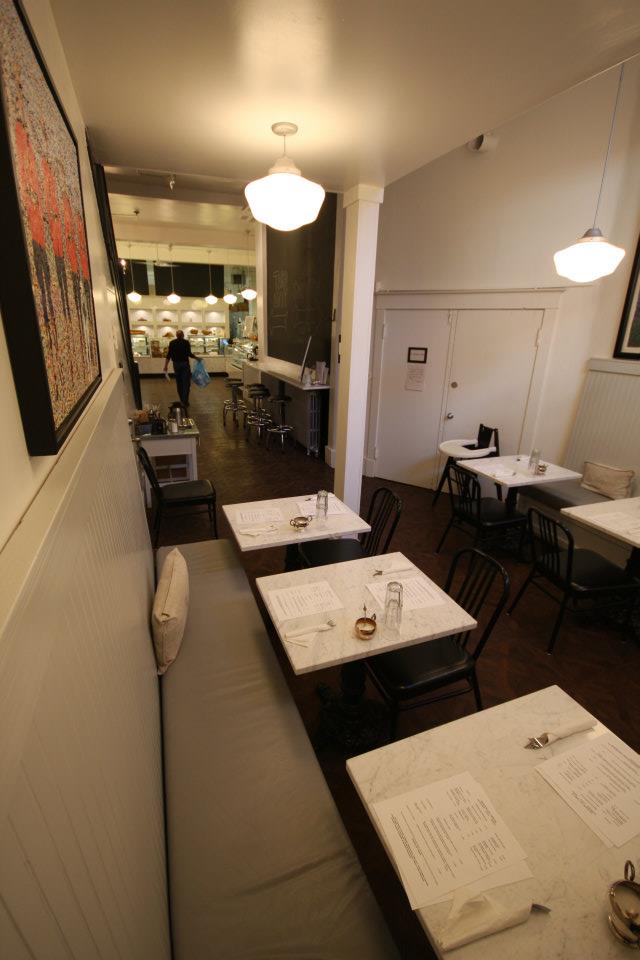 The location is on one of the nicest, if not the nicest street in downtown Edmonton, 104 and Dauphine is located in the basement so it feels like you're walking down into a secret kitchen. The tables are white and grey swirled marble and the yellow glow makes the bistro comforting even though you're below ground with not much natural light coming in from the windows.
Menu – food (lunch)
When I saw French Onion soup on the lunch menu the first question that came to mind was, "I wonder if it's real French onion soup and Canadian-style French onion soup." I decided to give it a go and I was more than impressed by the slice of baguette bread  toped with oozing mozzarella on top of the onion soup. It was even served in the same type of bowls Parisians serve French onion soup in. A major success for Dauphine. Although it was quite expensive for it's size ($8.95), I will go back to this Bakery/Bistro just for this soup.
Dauphine also has a fine selection of big hearty quiches, which can be served with a beautiful side salad infused with mint. The lunch menu also has another feature soup, during my visit it was tomato basil, and it has a selection of sandwiches to choose from.
The coffee
I was very impressed with the regular brewed coffee. Served in a large mug, the coffee is rich and smooth. I love whatever type of beans they use. My friend ordered a Queen Fog, which is an earl gray tea latté with a shot of vanilla. It was also delicious and perfectly frothy. They have all the necessary espresso drinks on the menu that a bakery should have with a few special additions.
The Bakery – bread & desserts
Dauphine also has bakery-fresh bread including baguette of course and other loaves. I have a feeling that I will become a regular customer at Dauphine because there are just too many goodies to try and try again.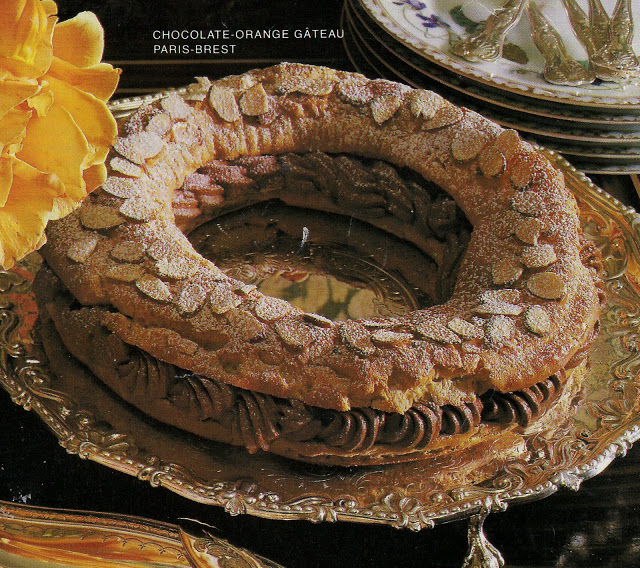 When visiting a bakery, the most important aspect is the desserts and pastries right? Well Dauphine has a tarts, special cookies like the peanut butter cookie sandwich, pies, squares, cinnamon buns, scones and brioche. It also has a variety of specialty items such as the Paris Brest, chocolate truffle cake and a fantastic-looking carrot cake covered with coconut flakes. It was very hard to choose which sweet item to have. I wanted one of everything, but I went with the lemon square, which had just the right amount of tartness.
Dauphine also has a breakfast menu including its great pastry lineup.
The Service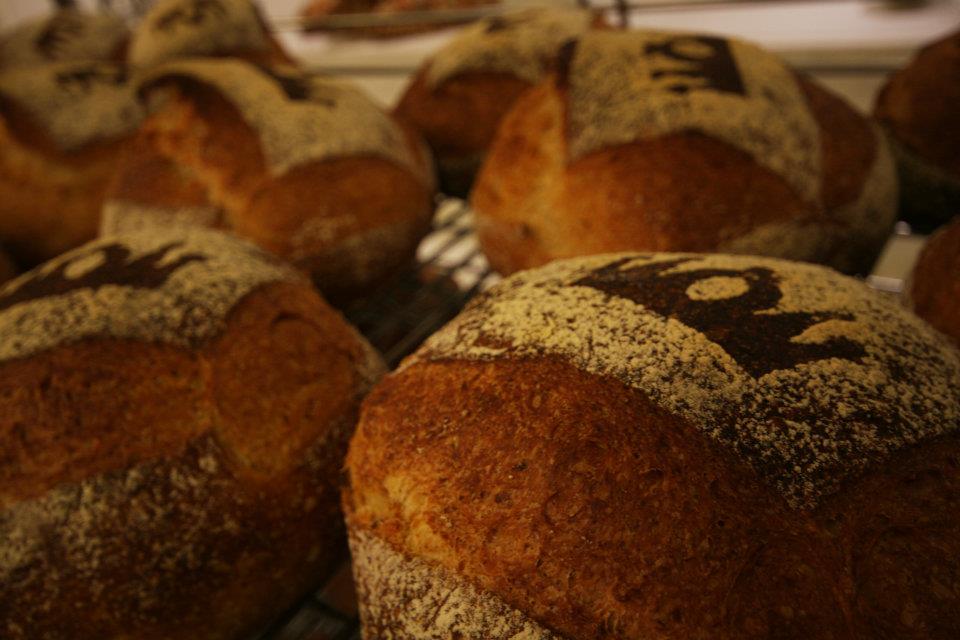 You can take a look at the menu on the chalkboard or small whiteboard to choose from the meal options and you can gaze into the display cases to choose your pleasure for the dessert options. Once you've decided, you order at the cashier and then you're given a table number and you seat yourself.
Although the lady at the till was a little old and had a hard time remembering the three items I ordered long enough to punch them in, she was very friendly and apologized for her slowness. I didn't see this as an issue because usually one isn't in a hurry when at a bakery for a late afternoon lunch. The young waitresses were very good in checking on how the meal was and making sure we had enough napkins, etc. They also served our lunch first, removed our plates and then brought our dessert, which was nice because it saves table space and is also adds the element of service and personability to the place.
Verdict
Dauphine does both the bakery and bistro outfits well. It would be nice if they took your order from the table if you decided to stay in, but ordering at the till and paying in before dining also has its advantages.
I will definitely be returning to Dauphine for breakfast, lunch, afternoon coffee/tea breaks and for bread or dessert take-away.
How do you choose a dessert when at a bakery? Based on appearance, ingredients and/or recommendation of the staff? Do you often buy bread from a bakery (instead of store bought)?