Read Time:
4 Minute, 34 Second
Today's post is more controversial than anything I have written on this blog before. It is part of August McLaughlin's Beauty of a Woman Blogfest.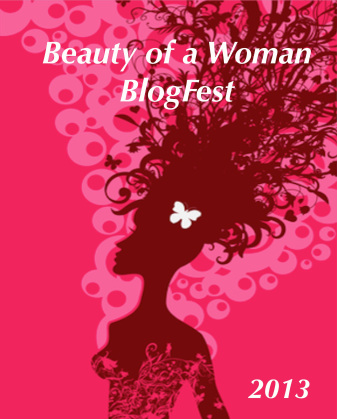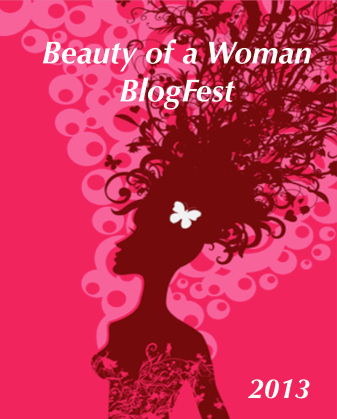 I was shocked when watching a movie with a mixed group of men and women when I heard one of the guys say, "yeah I you don't see a hot model with a muffin top very often."
To give you a visual idea of what comparison was being made, I show you the definition of a muffin top: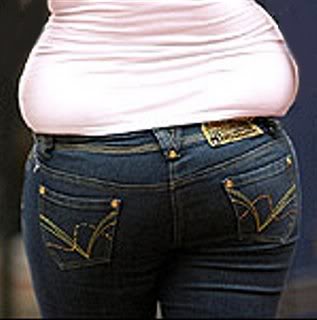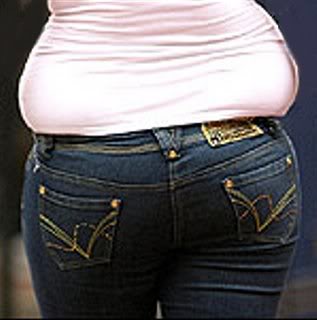 The "hot actress with a muffin top" being referred to was no other than Brooklyn Decker!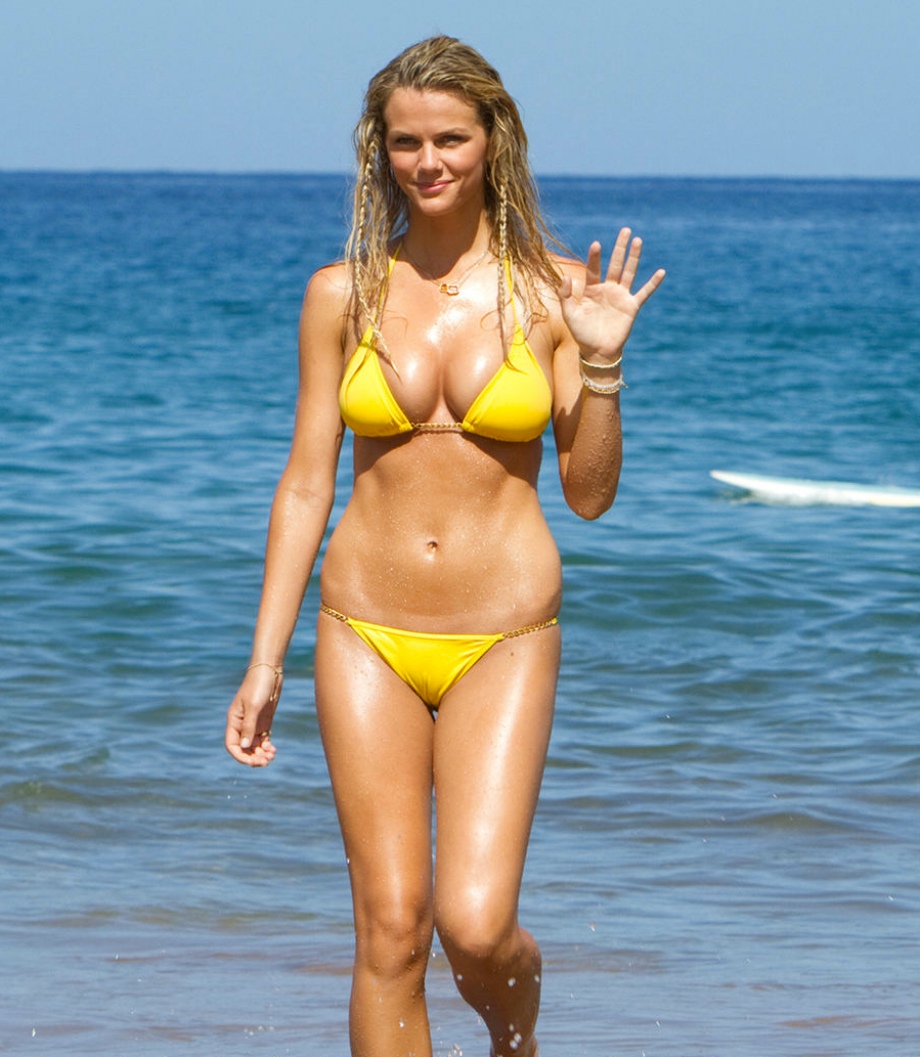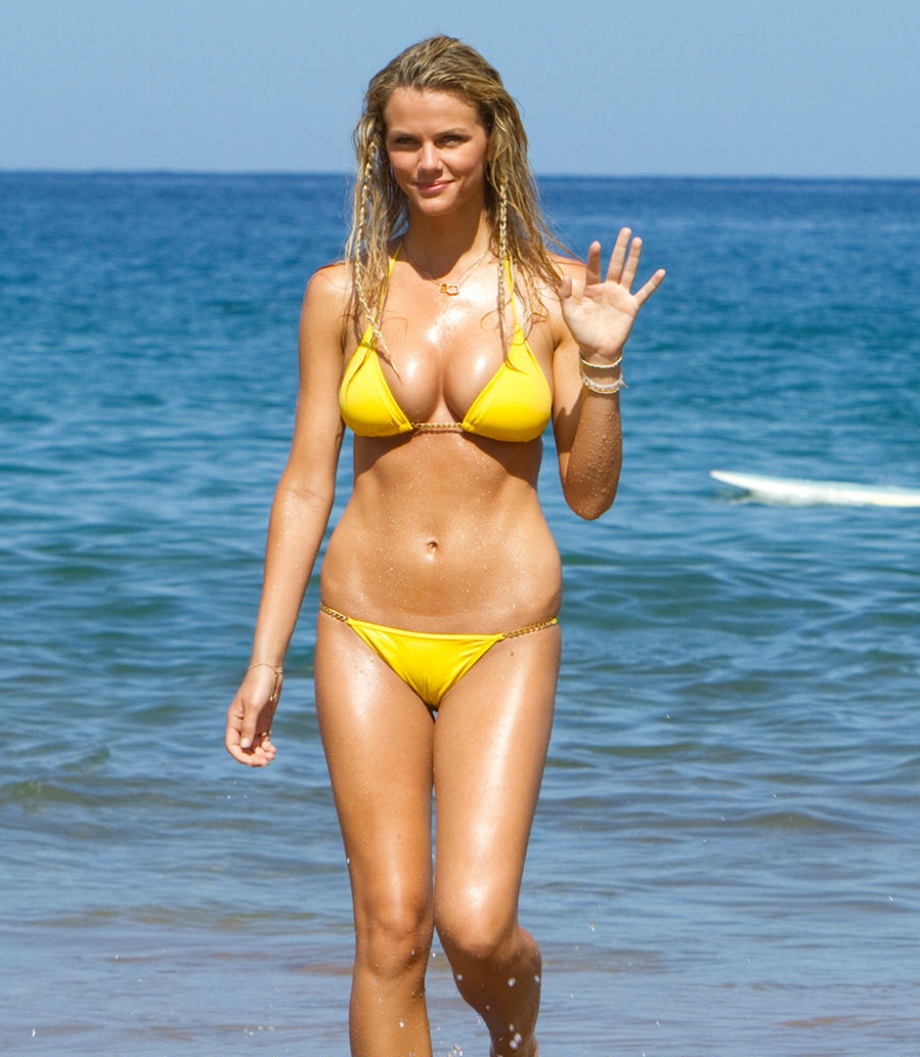 Brooklyn Decker is a Sports Illustrated swimsuit model with hips. I think it is heartbreaking that men thing a woman with hips has a "muffin top". In my opinion THIS is what you call curves! Sofia Vergara has curves. Curves are hips. "Curves" is not a politically correct way of saying bread rolls or muffin tops or medically overweight. I've come to dislike the word "curves" because it no longer means curvaceous, to me it seems that it now has connotations of meaning not thin. Brooklyn Decker is thin and curvy.
As a girl who has hips and also likes to enjoy her fair share of pastries, I find it inspiring to see women with curves on the big screen and in print advertisements. Women who look more like me rather than the size zeros or even size sixes. So when a guy made that type of comment, it made me wonder if the "standards of beauty" as determined by the entertainment industry are not only affecting women, but are they also raising men's expectations? I'm sure there are endless articles out there on this subject and as many have said before: if you flip it around, how many men in everyday life have a six pack and huge biceps?
Steps in the right direction…
1. Dove Real Beauty Campaign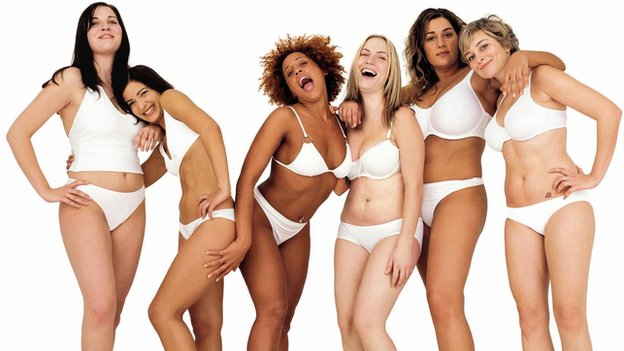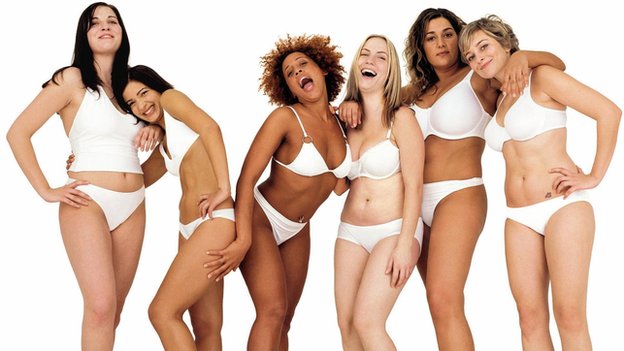 Dove's was one of the first campaign's I heard about promoting other types of beauty. I can appreciate Dove featuring women of different shapes and skin tones. My question is: why are they all wearing very unflattering underwear and making "cutsie" expressions? Can't these real women, with their various shapes, also be seen as sexy?
This woman is a model, but it doesn't mean the real women in the Dove campaign couldn't have worn something like this instead: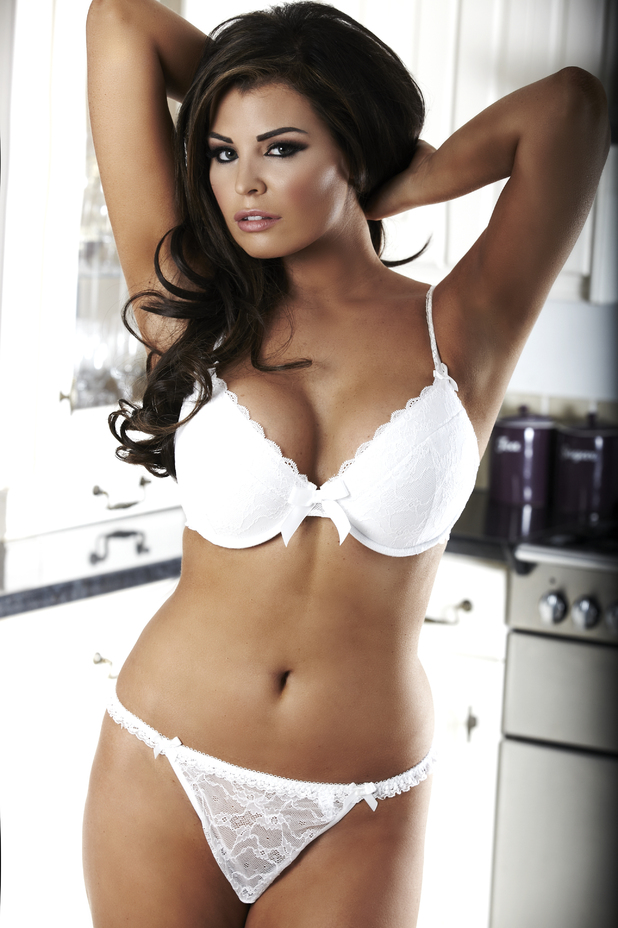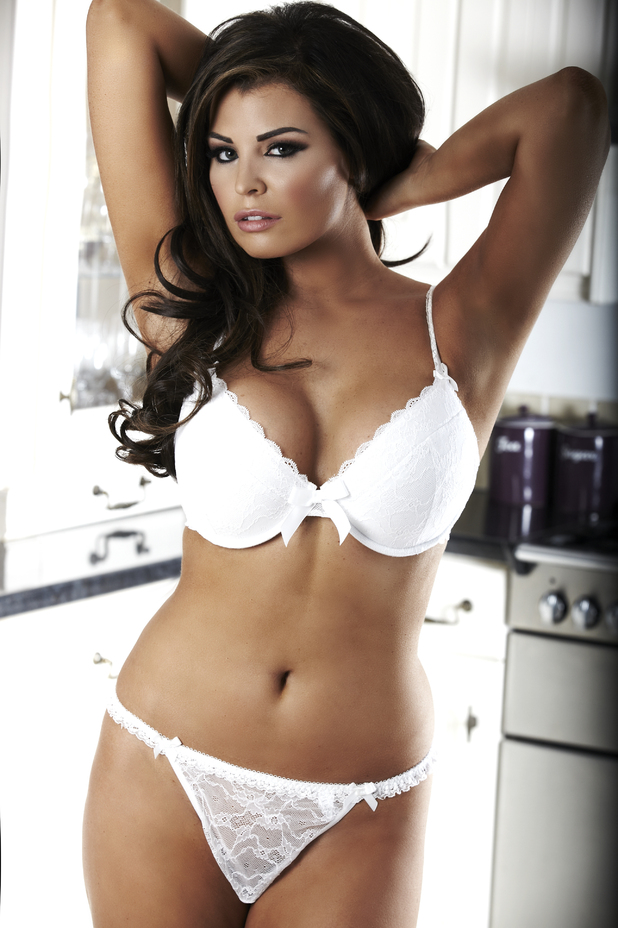 2. Katie Green – Say no to size zero
I also don't know why real women are still using Marilyn Monroe as a fall back for standards of beauty and sex appeal? There are and should be more modern-day examples that women can look to.
I've recently learned about Katie Green, a model who advocates a "Say no to size zero" petition. She is considered a plus-sized model as she is a size 12 UK (which is about a size 10 US), but technically plus-size in real life is size 14 and above. If I have ever compared myself to anyone famous ever, it would be Katie Green because I have a bikini that looks very similar to the one she is wearing the the photo below and I also have a similar body shape.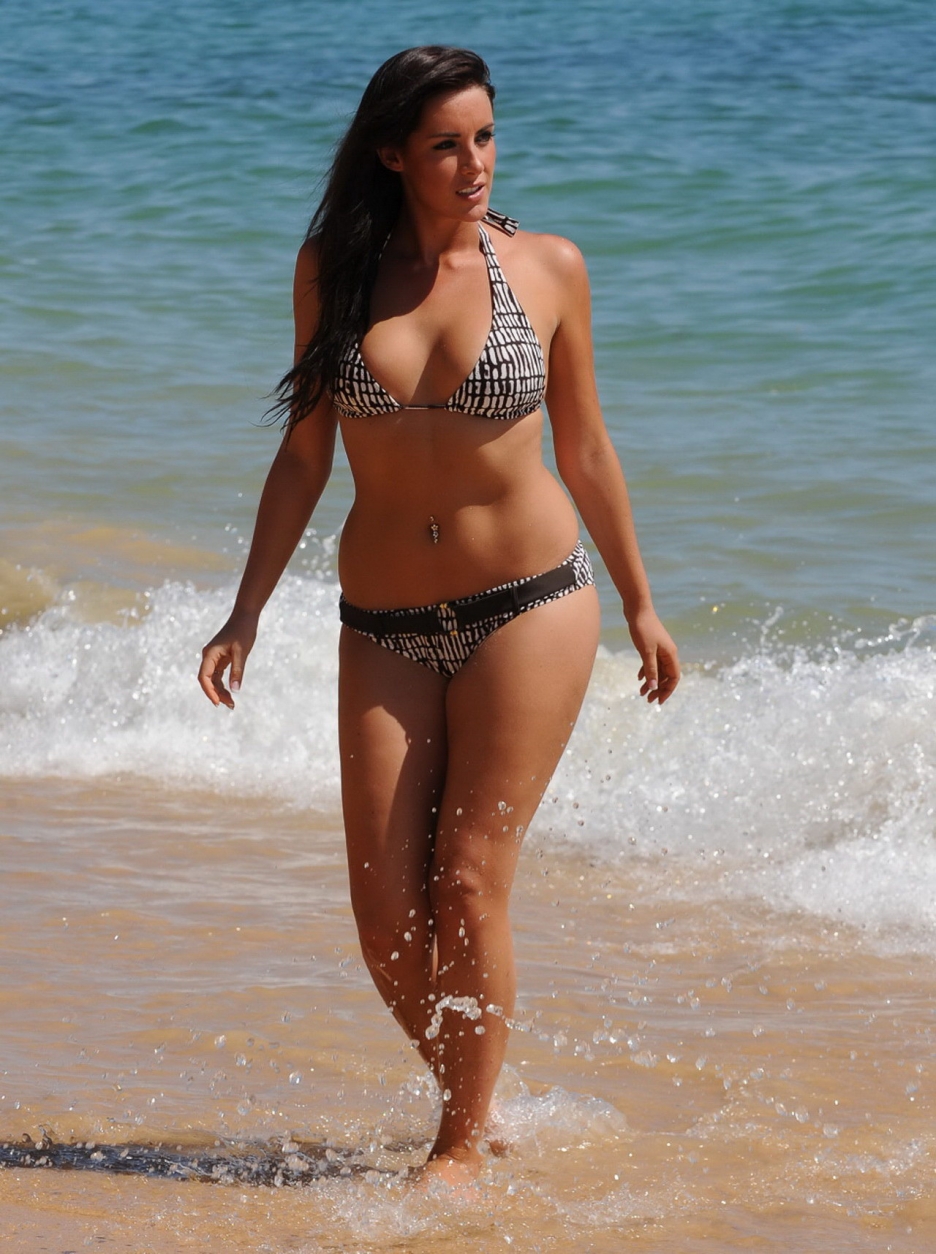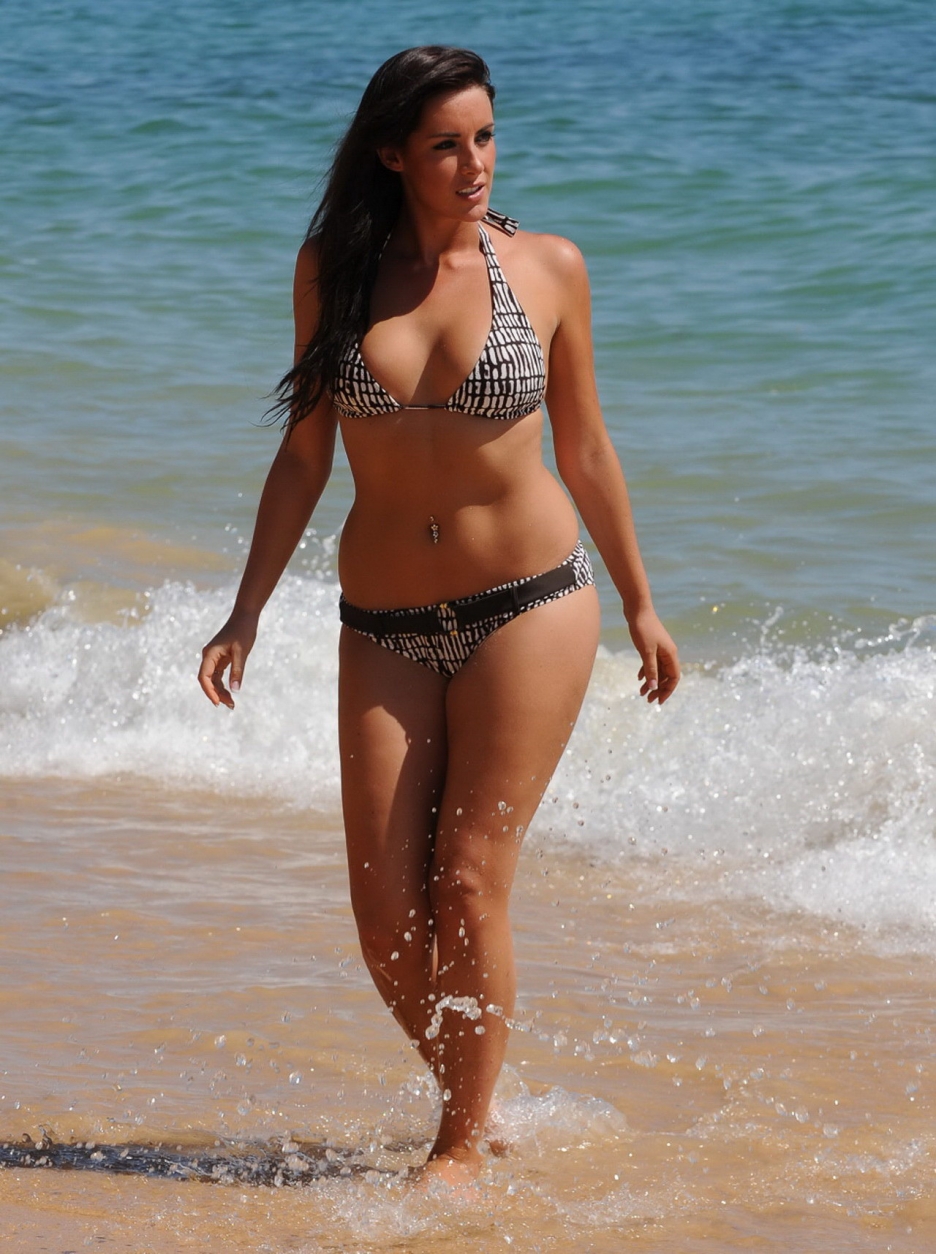 3. Lena Dunham – Actress & Creator of Girls on HBO
Lena Dunham has to be my favorite person on television right now. Girls is a comedic drama about a group of 20-something girls living in New York, but the big difference is that the episodes cover life experiences of girls that are more relatable/real and they happen to be based on some of Lena's experiences.
In the show, which is on HBO, Lena often appears scantily clad if not nude. She does not have the typical body type of most actresses seen on TV and she also has several very interesting tattoos on her upper body. Lena has received major backlash for repeatedly appearing on TV revealing her body. I think her body is the type that millions of women can relate to and there should be no reason why she shouldn't act like any other actress.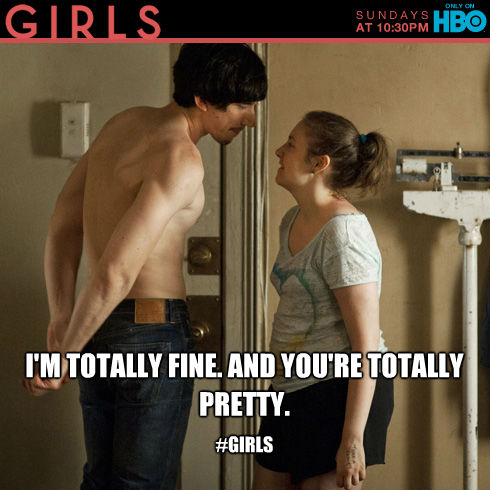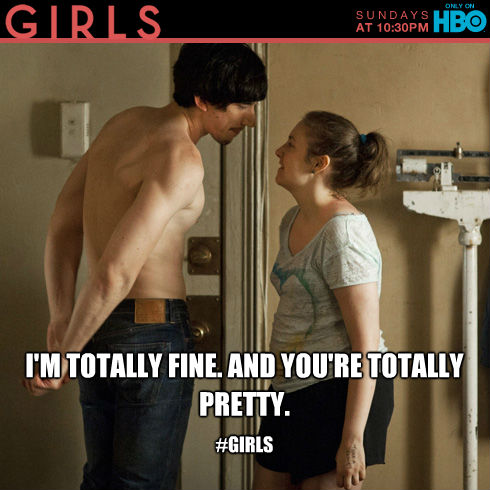 The best part is that Lena Dunham is very pretty and although she appears more average looking in the TV show Girls, she can glam up like every other actress.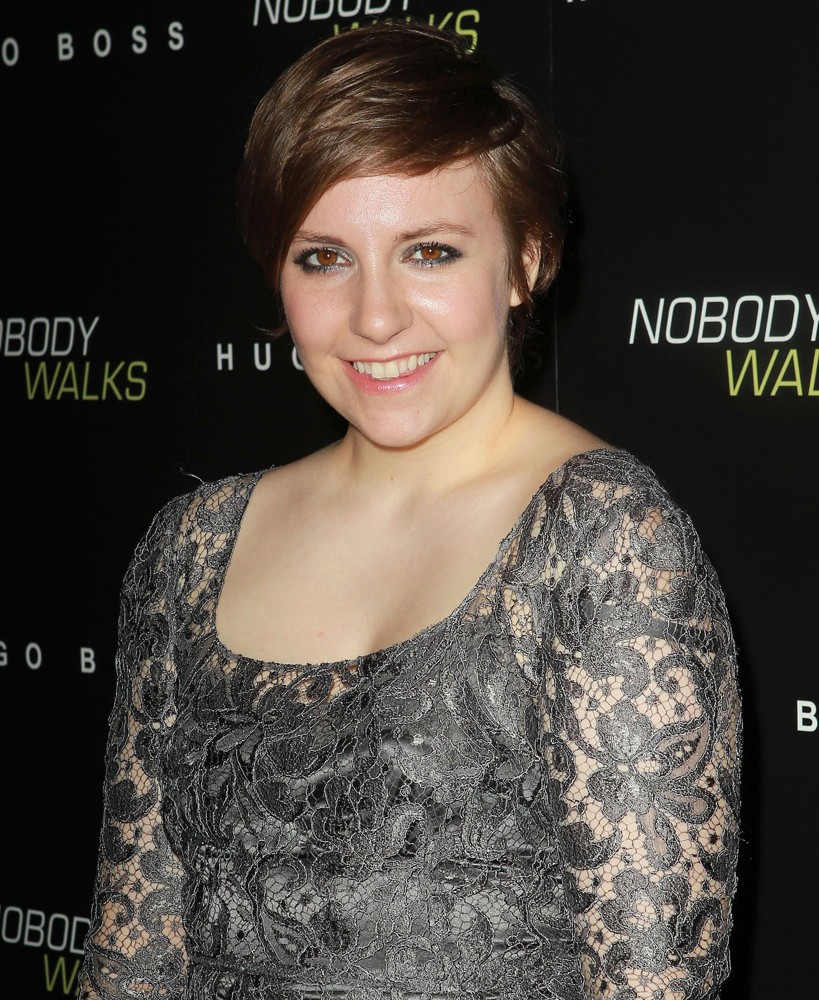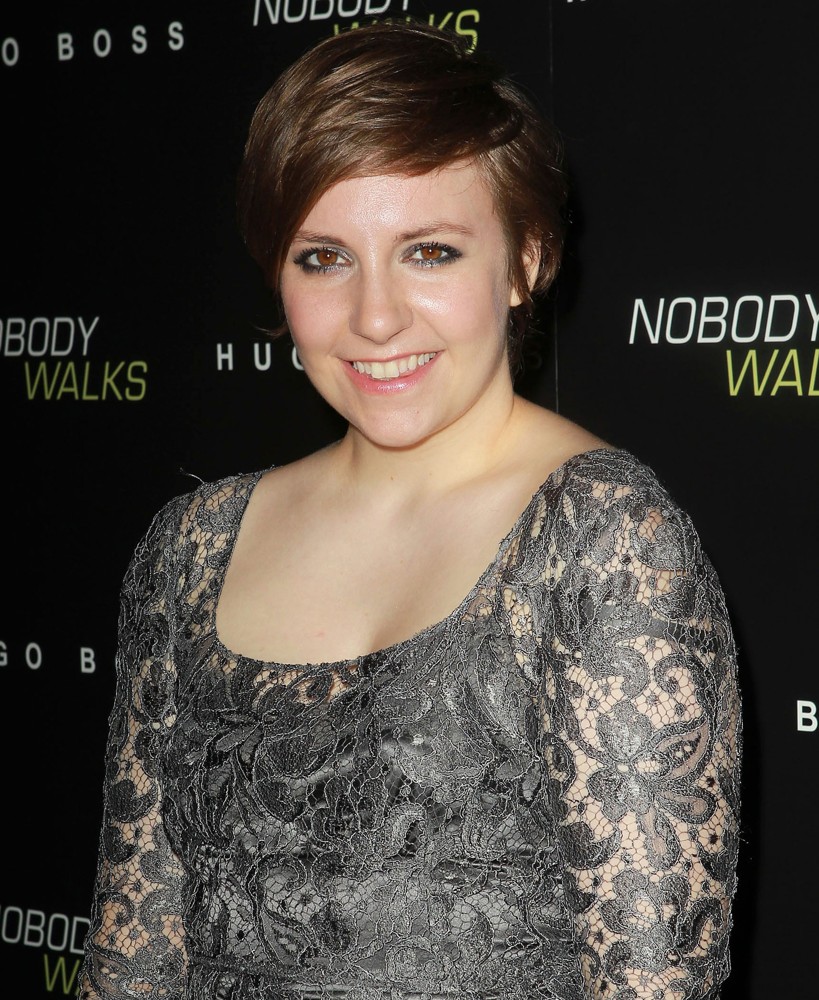 I appreciate these models and actresses who stand their ground and give us "regular" women hope that some day, there will be less external pressure to look a certain way.
Is there a woman in the limelight that has made you stop and think or say: "hey wait a minute…I kind of look like her!"? Do you think changing the industry standards needs to come from the models and actresses themselves? The viewers? The industry? Or maybe everyone needs to chip in? Do you know of other examples of a movement towards a new body culture for women?