This will be my last blog post for my Communications 506 coursework, but it definitely is not my last blog post at The Chron-nicoles.
This semester I learned about the theory and structures that make up social networks. Having been someone who was using: WordPress blogs, Twitter, Facebook pages, Pinterest, LinkedIn, Goodreads, YouTube, Klout, and Hootsuite prior to taking a course on "Using/Managing Communication Networks" I already had practical experience.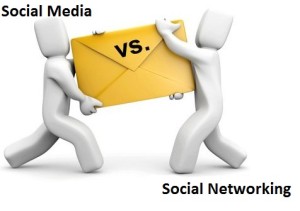 New methods I tried this semester involved focusing on social media content. It did result in about a dozen more Twitter followers overall, mostly people interested in the digital media. My Klout score increased by a factor of 12. Based on previous experience, this is rather a slow growth rate. The question becomes why?
I was tweeting daily, consistently posting blogs on Wednesdays on the topic of communications and social networking, as well as pinning social media graphics on Pinterest. The difference was, I did not connect to an specific online community or group. I was connected to my classmates (homophily) and did make some weak ties with digital media professionals and academics (effectance). I didn't find an online community of professionals who discuss social media, I didn't write guest posts, nor did I ask guests to post on my blog. I didn't have many casual conversations on Twitter to build strong relationships. I chose this strategy because I wanted to test my theory that building a personal network involves more intensive one-on-one engagement/networking rather than active social media usage alone.
Referring to a post I wrote earlier this semester, building authentic relationships and trust is a key ingredient to growing social media networks. Another key is creating great content because "content is king." Since I was writing about academically-focused topics, the posts weren't oozing with an 'authentic me'.
It was interesting to see that the consistent tweeting of links didn't increase my following more. I may try to keep this up more, but I plan to focus the tweets on subject areas that are more closely related to my personal interests and passions rather than topics related to the course readings. I think finding the balance between generating content and engaging in conversation is what will grow my personal networks the most.
This semester's experiment showed me that using social media does not have comparable results as social networking.