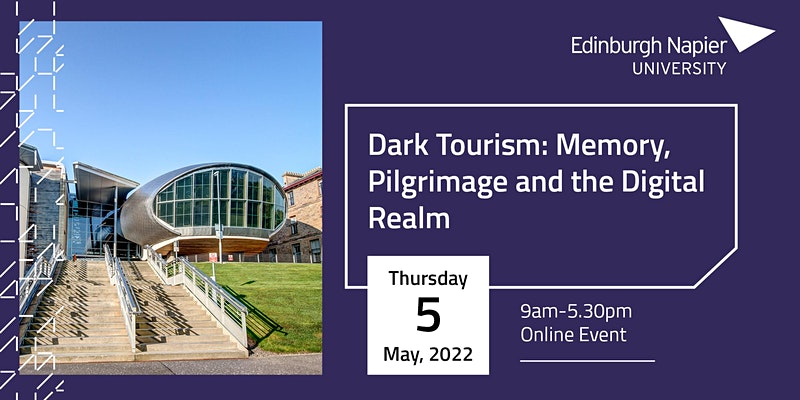 Read Time:
1 Minute, 48 Second
Dark Tourism: Memory, Pilgrimage and the Digital Realm
9 May 2022   |   9:00 – 17:30 (UK time)
Hosted by: Edinburgh Napier University, Scotland, UK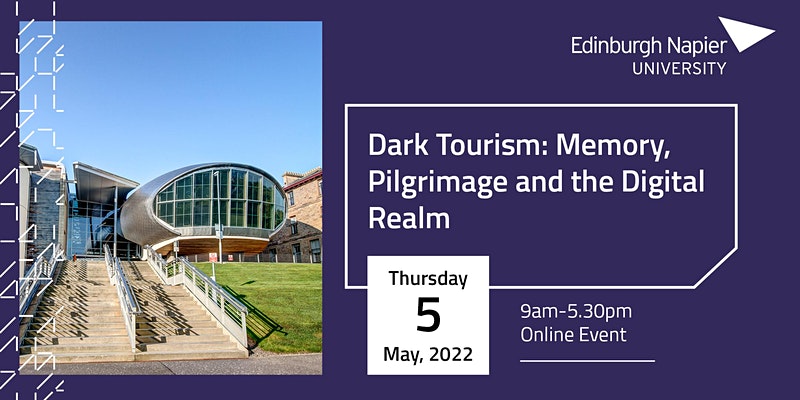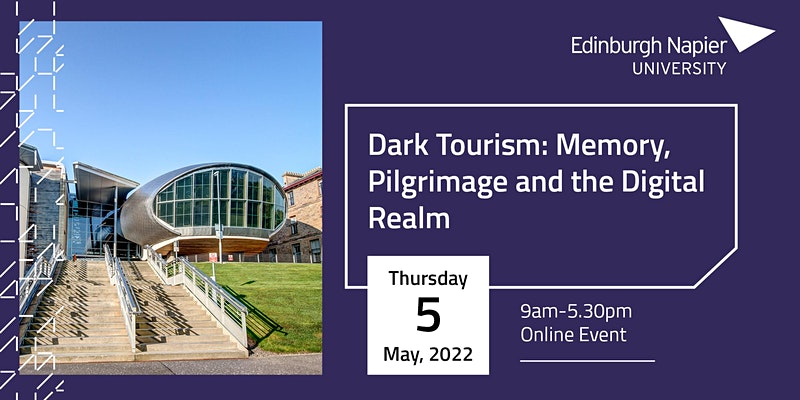 About the Symposium:
The Tourism Department (The Business School) and the School of Arts and Creative Industries at Edinburgh Napier University are hosting a fascinating dark tourism research symposium. It will take place at Craiglockhart Campus at Edinburgh Napier University and will be available for guests to join online via Microsoft Teams on Thursday 5 May 2022.
A growing interest in dark tourism as a recognised special category of tourism behaviour continues to attract the attention of academics from a variety of disciplines, including sociology, cultural studies and anthropology. Recent contributors to the field have looked at contexts such as gulag tourism in Kazakhstan, edutainment interpretation at 'lighter' dark tourism attractions, the ethics and politics of digital displays in police museums, and the use of netnographic research methods to understand the motives and reactions of visitors to iconic Holocaust heritage sites.
This interdisciplinary symposium led by Professor Anne Schwan, Dr Craig Wight, and Dr Phiona Stanley seeks to bring together academics from a range of backgrounds to share ideas and recent research achievements as well as foster conversations between academic researchers and tourism or creative practitioners.
Speakers include:
• Kat Brogan (Managing Director, Mercat Tours Edinburgh)
• Professor John Lennon (Glasgow Caledonian University)
• Professors Justin Piché (University of Ottawa) and Kevin Walby (University of Winnipeg)
• Dr Brianna Wyatt (Oxford Brooks University)
My Session's details:
13:45 – 15:15 : Concurrent session 2a – "Digital Storytelling and Ghost Tours"
I am up first in this panel session and I will be presenting about my work on the 11 UNESCO World Heritage Australia Convict Sites in the context of developing a iDoc as a dark tourism virtual experience that functions as a pre- or post-visit resource. There are no ghost stories in my presentation, but some of the narratives about convict hard labour and punishment are haunting indeed.

So register today!
Guest spaces are available online via Microsoft Teams and you can register here on Eventbrite.
Once you have registered, the event joining information can be accessed within the Eventbrite online event page.