Read Time:
1 Minute, 35 Second
Robert Burns, born on January 25, 1759, is known as the national poet of Scotland and today people around the world will be celebrating in honour of his birthday.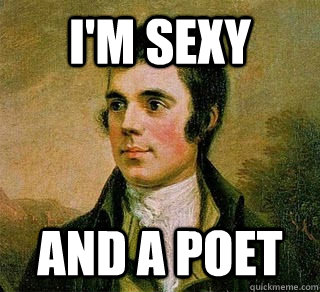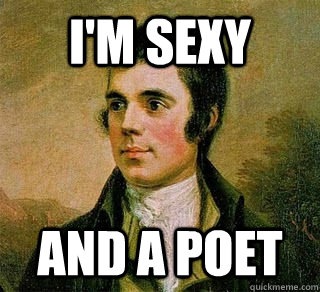 He is the most well known poet who wrote in the Scots language (not to be confused with Gaelic or Celtic), but he also wrote in English (with a Scottish English dialect) where is political commentary tented to be its bluntest. He was also a lyricist and "Scots Wha Hae" apparently became the unofficial national anthem of the country.
Burn's poetry drew upon classical, biblical and English literature and some of his themes focused on republicanism, radicalism, Scottish patriotism, class inequalities, gender roles, poverty, and Scottish cultural identity. Basically he produced very very influential writing, which is why, in 2009, the Scottish public voted him as the greatest Scot.
In Scotland, celebrations include Burns Supper on January 25th often including the consumption of haggis (i.e. variations of sheep's heart, liver and lungs minced with onion, oatmeal, suet/fat, spices, stock encased in the animals stomach or sausage casing. A Burns Supper carries some traditions that seem similar to Thanksgiving meals in Canada and the USA, with grace and thanks being given and multiple courses. It is said that Burns' Day is more widely celebrated that the official national holiday in Scotland, which is Saint Andrew's Day.
So if you don't happen to have a Scottish relative or friend to have a Burns Supper with or you'd just prefer to skip the whole haggis thing, perhaps you will consider raising a glass of Innis and Gunn or Scottish Whiskey at your local pub in the name of Robert Burns.
Do you celebrate Robert Burns' Day? Did this just give you an excuse to indulge in Scottish-made alcoholic beverages?