Read Time:
1 Minute, 48 Second
So I've been bad. Bad probably since about March 2012. It haven't been completely abstaining from writing, but I sure have taken my time to:
take a break from fiction writing
think about new fiction ideas
debate whether or not to edit novel #1
move back to Canada
get full-time employment in Canada
settle back into Canadian lifestyle.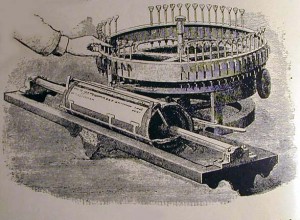 I've posted a blog here and there, but I'm ready to write regularly again. I missed it and everyone in the blogosphere!
To not be too hard on myself because moving overseas, even if it was back home, was time consuming and stressful, and I have also launched this new website!
Writing operates like a machine. I don't think you can go as far to say, "if you don't use it, you loose it," because I don't feel like that's the case. But maybe the machine does become rusty and the gears turn a little slower.
With the coming of 2013 and the first Round of Words in 80 days session starting, I feel like my machine is working over-time in a good way to catch up because it has been rather stagnant. It's almost as if some pressure was built up and now it's full steam ahead.
As for my goals for this round:
Blog at least twice a week because that's an achievable goal. Three times would be better.
Bring all my old friends from Uni-Verse-City and make new friends over here at The Chron-nicoles.
Work on career-building projects (such as presentations)
Plot a new book, but first this involves choosing an idea
Work at least 30-60 minutes on one of the above daily
Do you have any goals for the new year? How are you strategizing concrete steps to reach these goals?
This post is part of a blog hop. Check out how the other ROW80 writers are doing towards their goals, here.
Don't forget to subscribe by email to get notified when a new post goes up here at The Chron-nicoles.